shifting countenance
2015
flameworked borosilicate glass; blown glass candleholder; handmade garment; performance.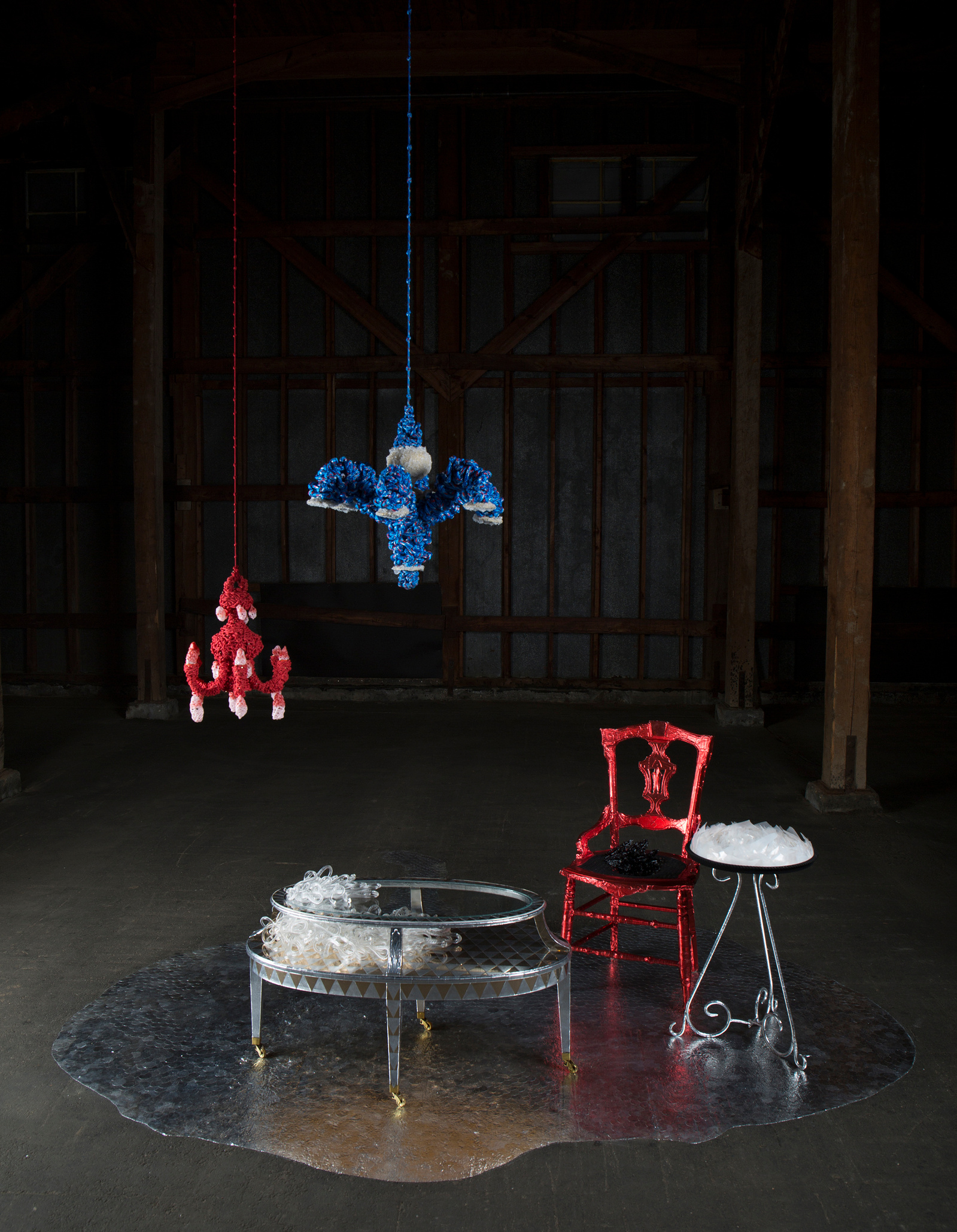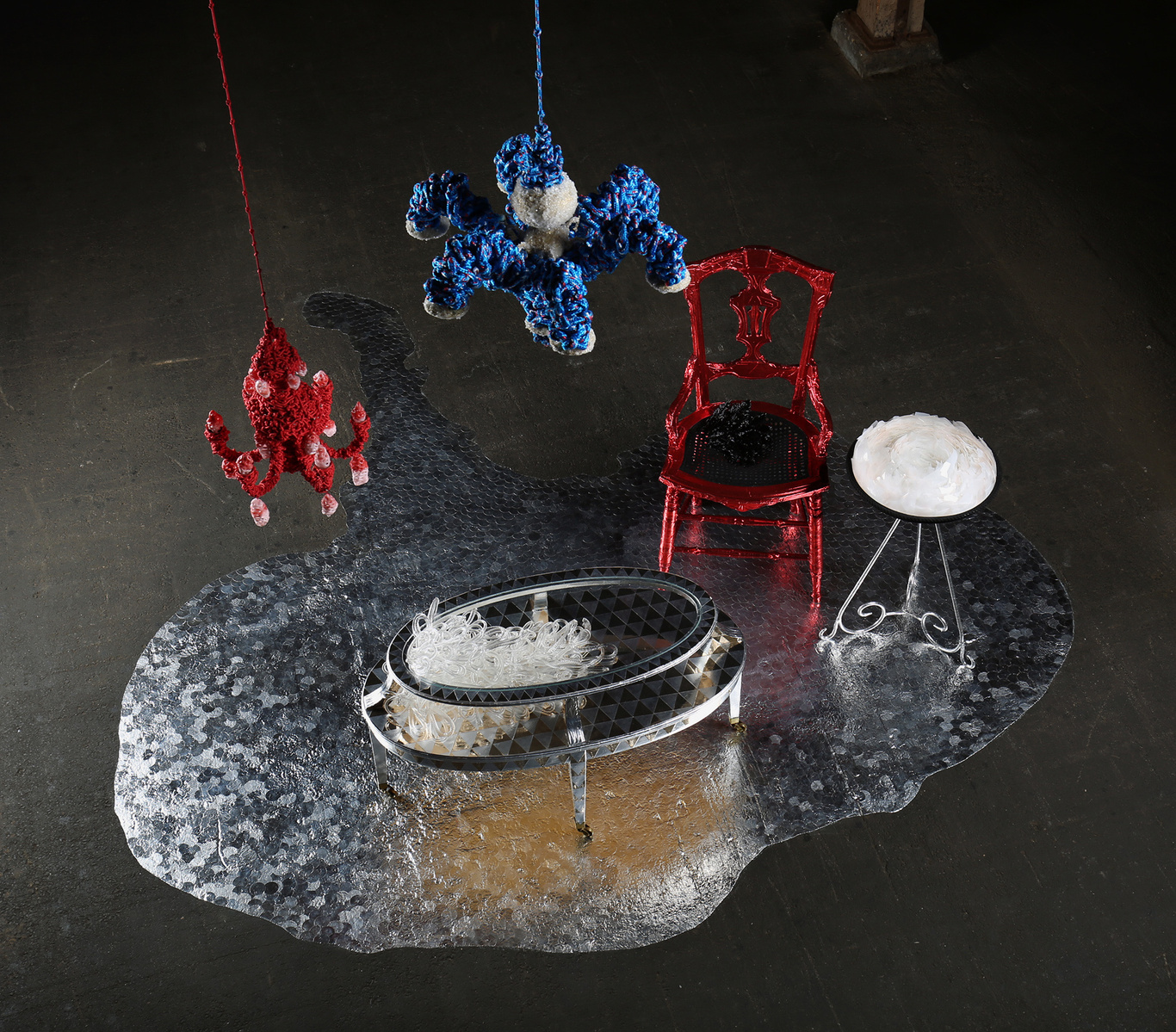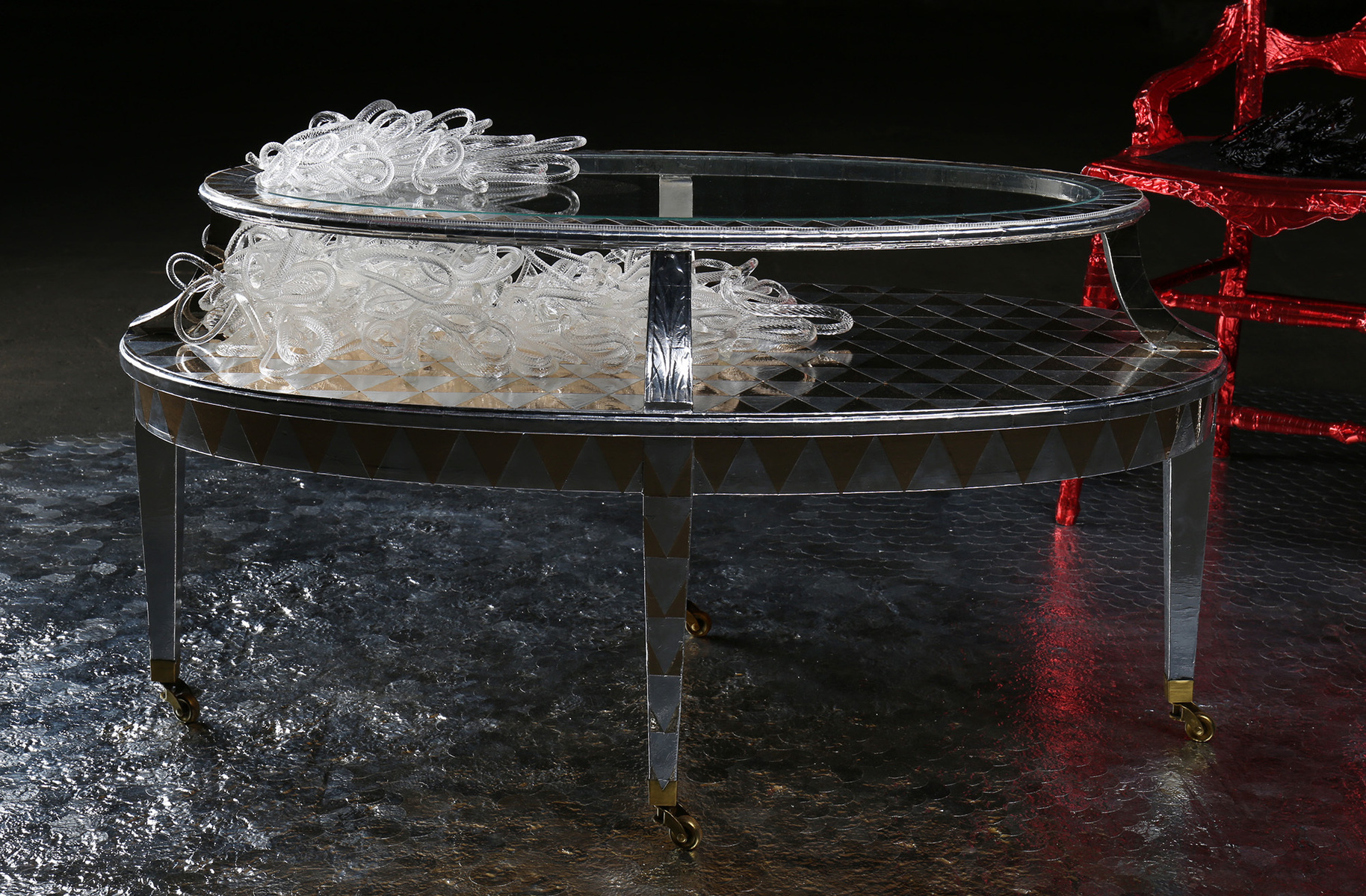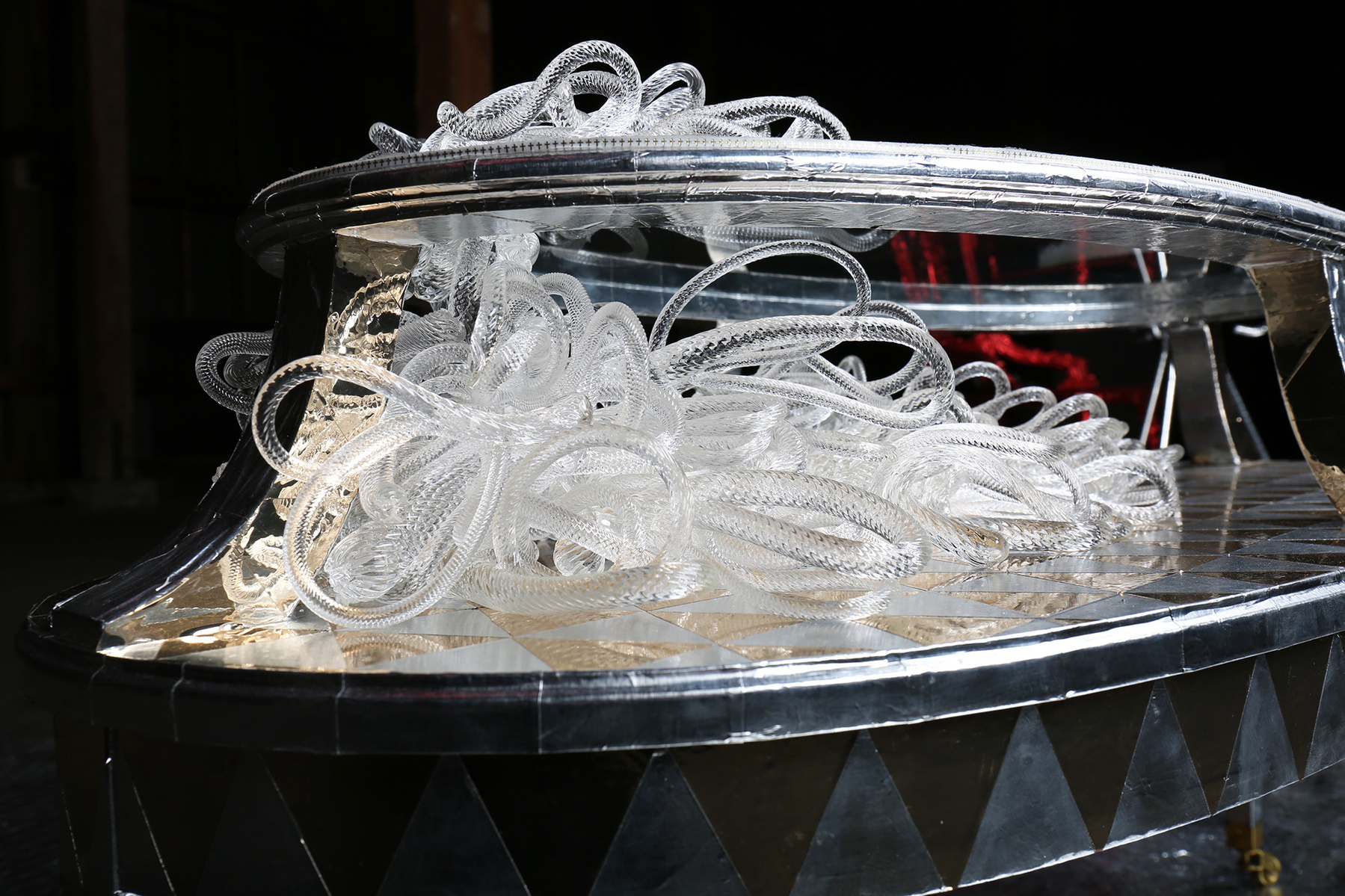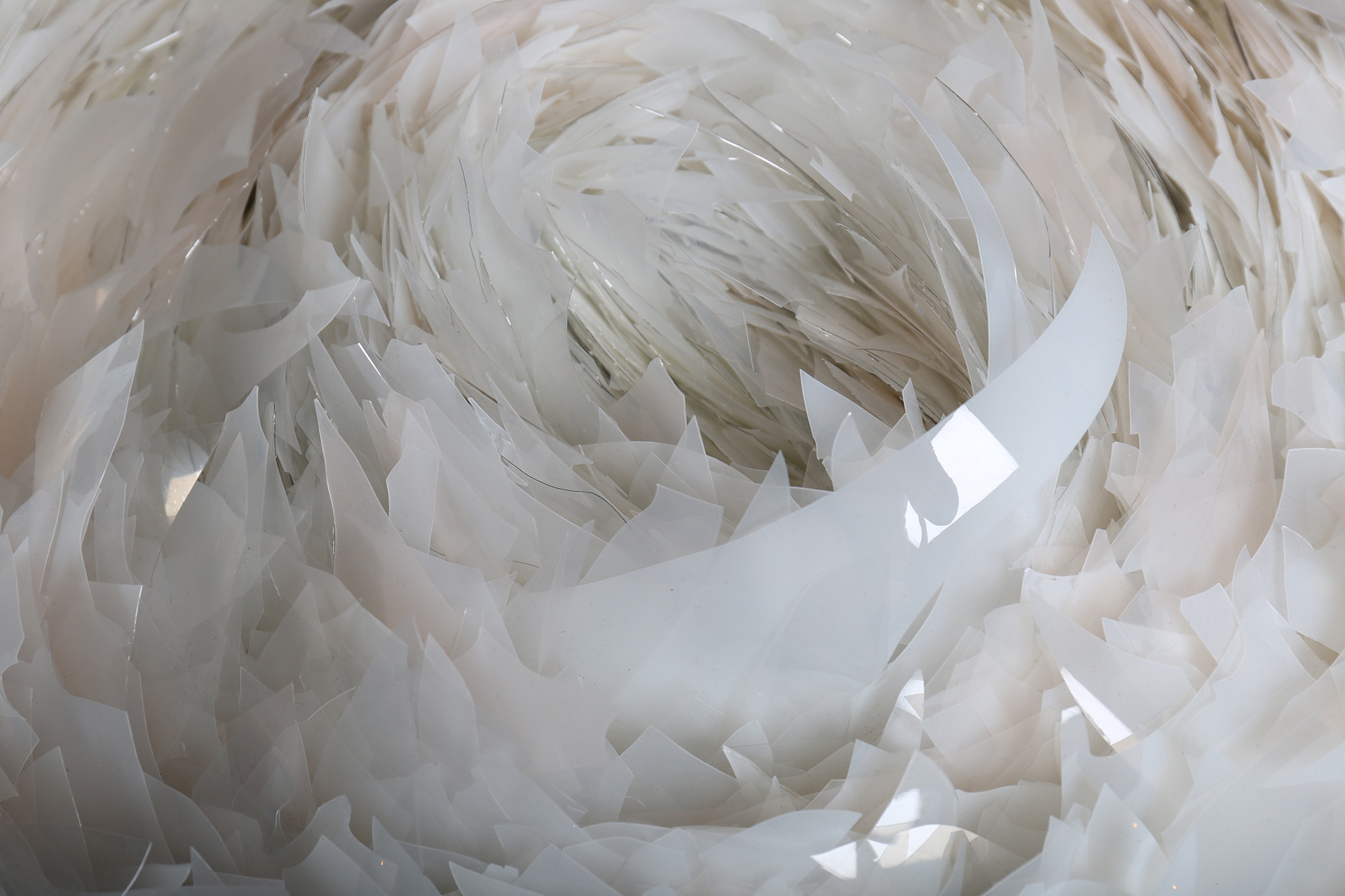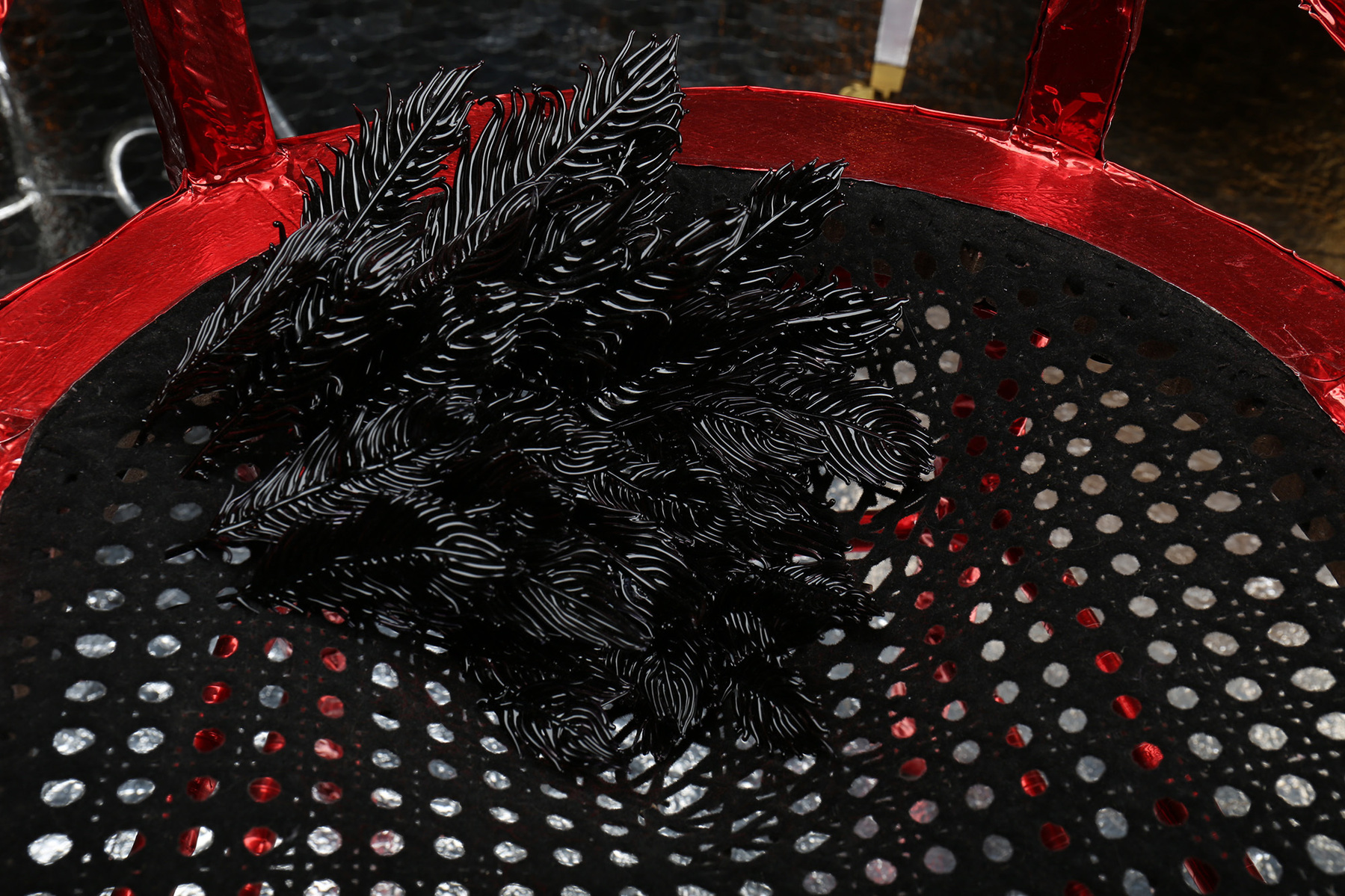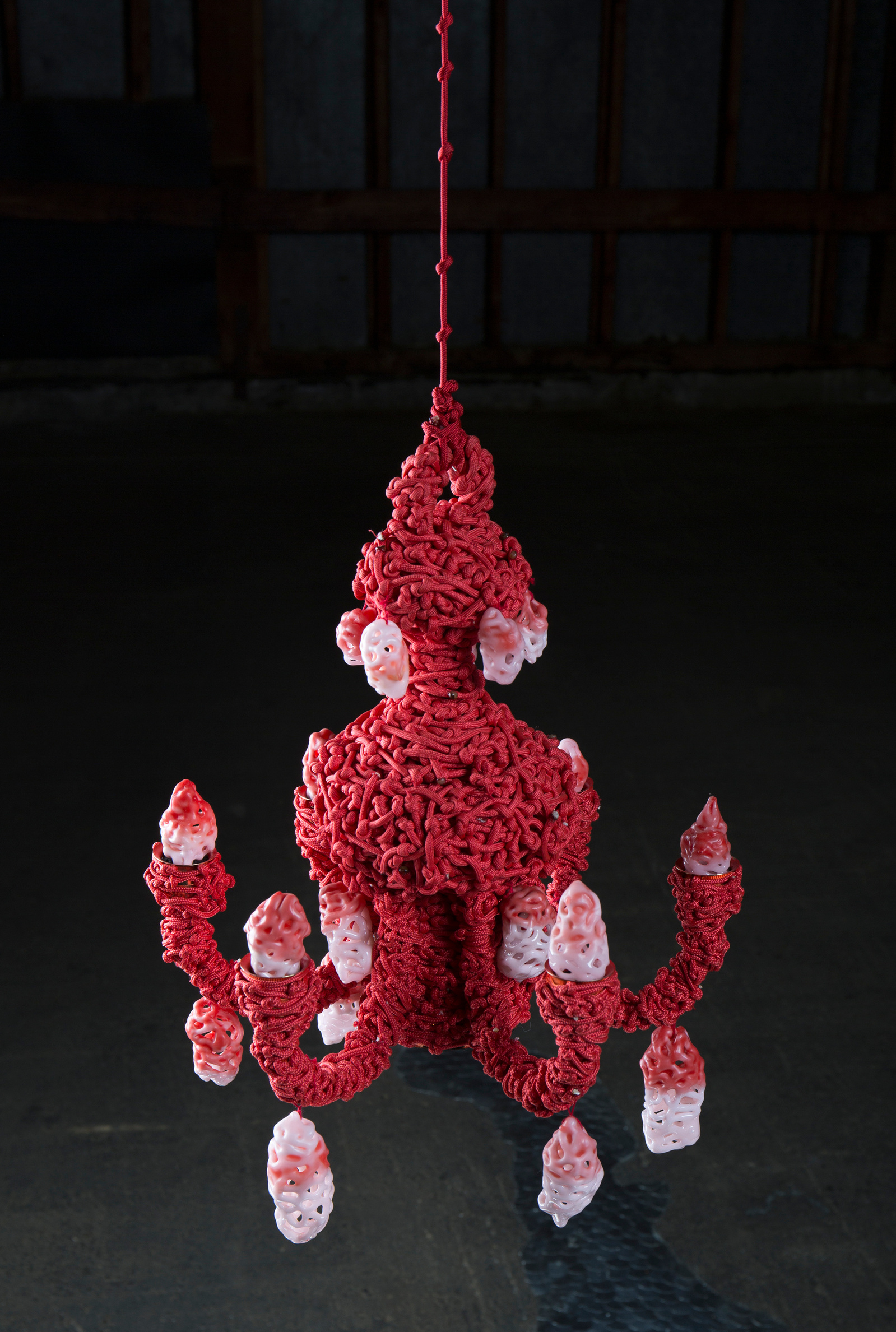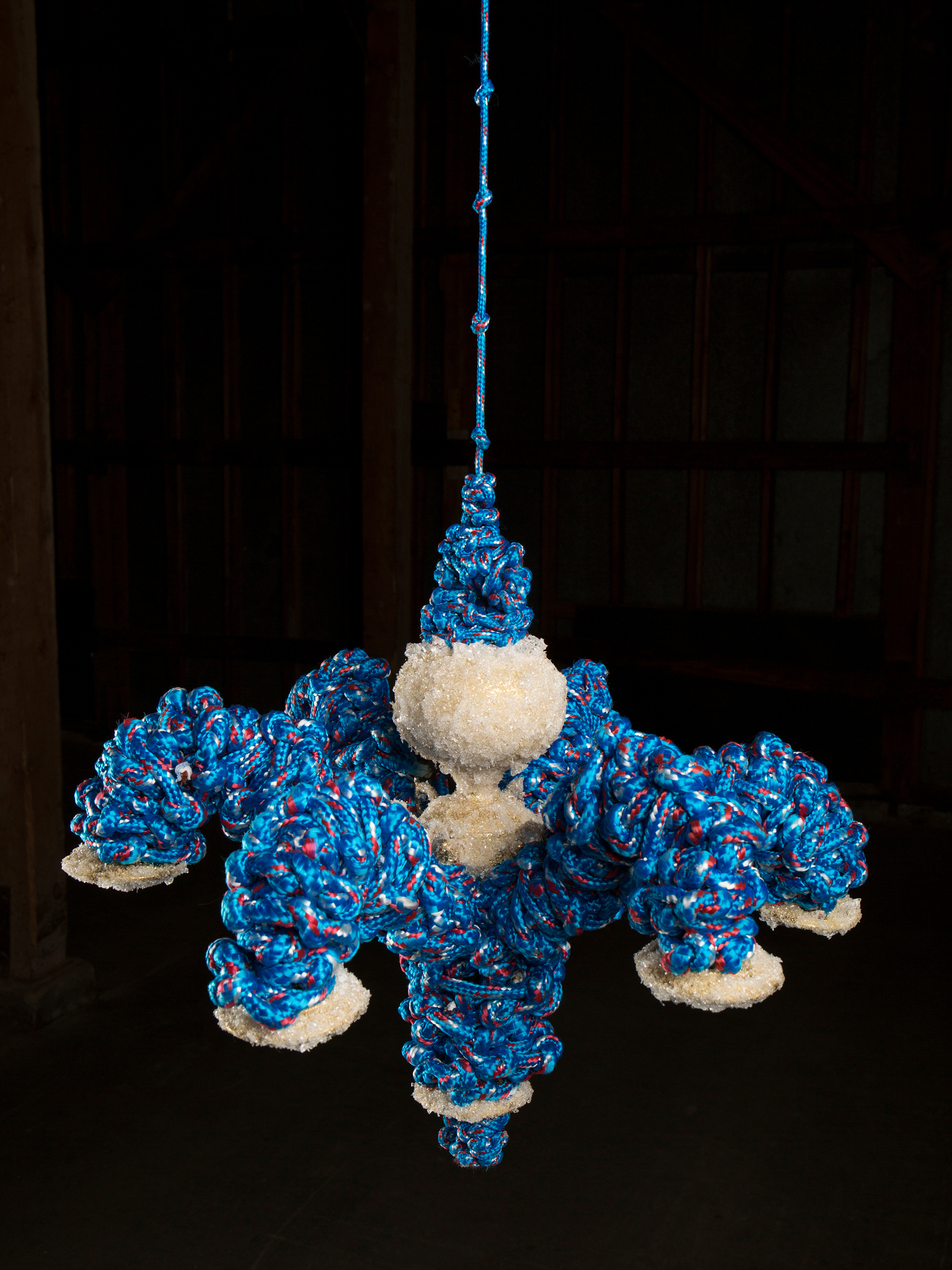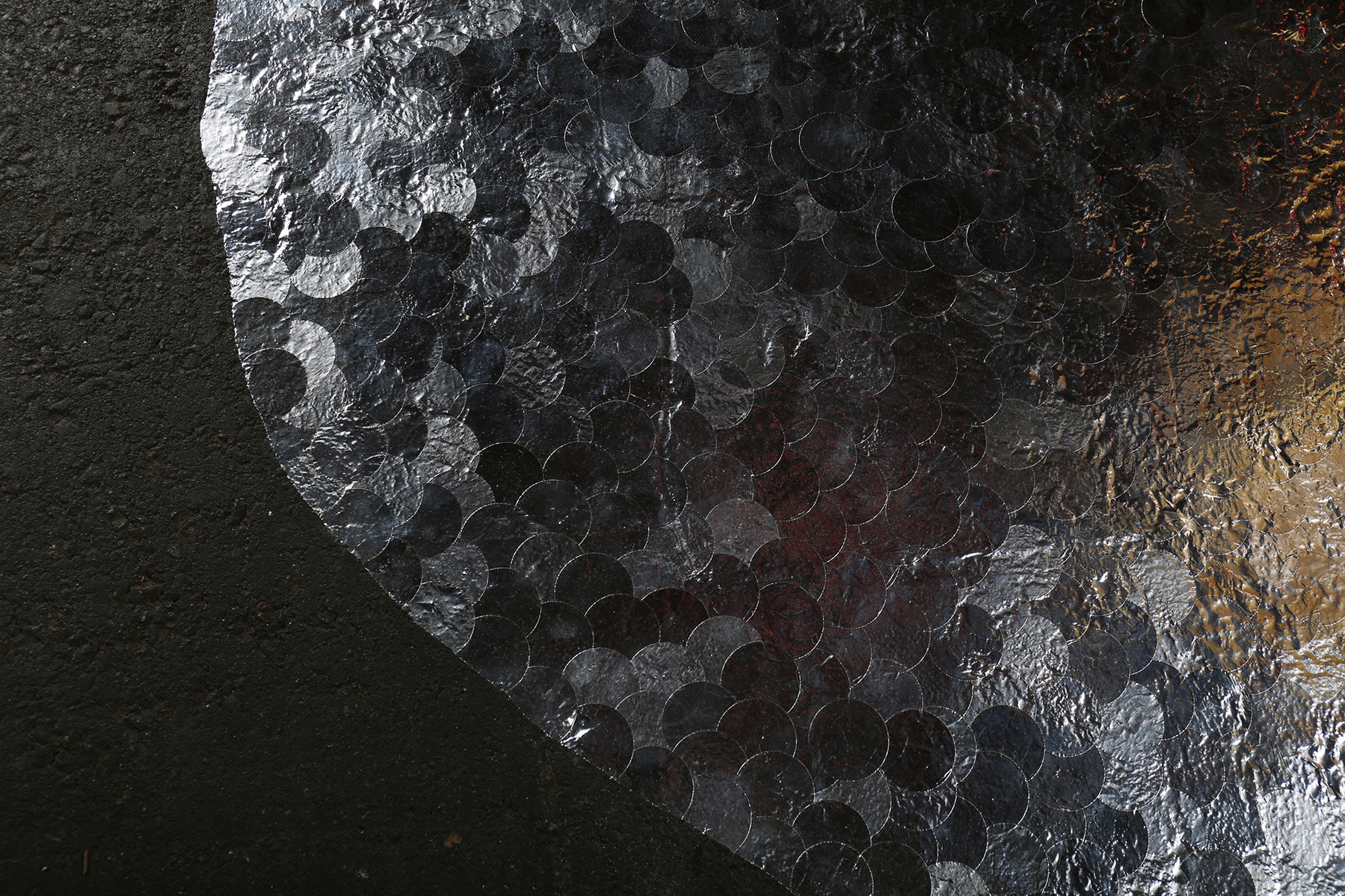 shimmer in the shadows
2015
glass, blown and flameworked; found furniture; paracord, wax, flocking, silver mylar, and other mixed-media.
Shown at the Phillip Morris Warehouses in Richmond, VA as part of Warehouse 22, the VCU Craft/Material Studies MFA spring Candidacy exhibitions.